Do you need help addressing backlogs
in complaint investigations and MDR filings?
Are your process validations and
test method validations up to current standards?
Are you concerned about handing over the pace
& scope of remediation activities to the demands of regulators?
Are you worried about the impact
of supplier changes on product quality?
Are you facing critical, short-term quality & regulatory
initiatives & don't want to divert internal resources?
Goode Compliance International
Goode Engineering , Goode People .
What keeps you up at night?
If your company manufactures medical devices, there's a lot to worry about.
FDA Inspection, 483, Warning Letter
Recertification audits
Product complaint backlog
Inadequate process validations
Overdue CAPAs

Risk Management gaps and disconnects
Design Control gaps
Insufficient personnel/resources
Product Recalls
And more…


---
With a single focus on medical device manufacturers, GCI specializes in Quality Compliance Services including:
Process Validation
Method Validation
Design Control
Remediation of Quality Systems and records, including:

CAPA files/records
Complaint files/records and investigation
Risk Management documentation
Design History File remediation
Technical File and Design Dossier updates
Product and Process Controls
Supplier Quality files
And much more…
What makes GCI different than the rest?
With our proven "Balanced Team" approach, we provide the correct mix of talented biomedical engineers and technical managers to address your regulatory and quality compliance issues. A team of young, tech-savvy engineers, led by one or two technical managers, is a team of roll-up-our-sleeves do-ers. Why hire a team of chefs when what you really need is people to run the food out while it's still hot? If you're currently working with, or have worked with, outside experts, ask yourself if they provided a "Balanced Team."
Our customers have raved about our approach and have thoroughly enjoyed working with our teams. See our customer testimonials.
Are you our next customer?
GCI is honored to have partnered with a large number of medical device manufacturers, including global, Fortune 100 customers, assisting them with some of the very same issues you may be facing today.
Have a look around our website. We believe you will find confidence in GCI's ability to help you with your needs, and we think you'll agree with our core values and business model.
Enjoy the relief of finally reaching your quality compliance objectives. Contact us today to speak with a member of our team.
---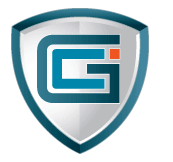 We don't believe in finding a temporary fix to an underlying issue. We will determine the issue and remediate it permanently to meet the guidelines and regulations of the FDA and EU. At GCI, we possess the talent, knowledge, and experience required to handle any regulatory compliance issues, validation, engineering services, cost-saving solutions, training, and record remediation. When you need us, we're there.