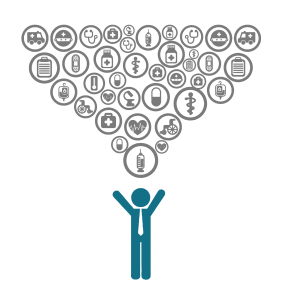 We are fully aware that our clients are the experts in their own products and processes, and often already know what needs to be done to become compliant. What they are missing is the resources to execute the compliance deliverables and remediation activities, while enabling their internal staff to continue to focus on the day-to-day business.
Too often we see companies hire costly, "set in their ways" consultants who sit in countless meetings debating what they think is best for the client, while billing clients for those "strategy" sessions.At GCI, you'll find something different. Something innovative. Something that just feels right. It's called GCI's Balanced Teams. GCI's Balanced Teams approach to delivering compliant solutions provides the right resources, at the right time, in exactly the right amount.
For over a decade, GCI has perfected a concept for delivering engineering services to medical device companies. In fact, almost EVERY medical device company already utilizes variations of GCI's Balanced Teams model through resource level balancing. The Balanced Teams methodology is a cohesive team, structured with appropriately trained engineering resources, that mobilize as a single unit in order to achieve a common objective.
GCI's Balanced Teams allows for one of our experienced technical leaders to collaborate with your company's internal experts to devise a compliant, operationally efficient remediation plan. GCI's technical leader then mobilizes the Balanced Team in a single direction targeted to your compliance obstacles in an efficient manner. The GCI team is comprised of tech-savvy biomedical engineers that are familiar with the latest tools, techniques and technologies, and possess the perfect blend of knowledge and hunger for more, with no bad habits. This is the result of GCI's strong recruiting base, gleaned from many of the nation's top Biomedical Engineering degree programs paired with a world class, ABET-accredited training boot camp.
It sounds simple, and it is. For over TEN YEARS we have perfected this approach and, now it's time to put it to work for you!
---
Most of GCI's engineers attend a 16 week medical device training experience, where they are exposed to the latest regulatory requirements in areas such as risk management, design controls, validation, statistical methods, gauge R&R, and the ASQ's CQE body of knowledge.  Next, these top-notch, degreed biomedical engineers are introduced to GCI's mentoring program.  In this program, they are partnered with one of GCI's seasoned professionals who provide additional insights and direction regarding specific knowledge needed within their current assignment, professional career development within GCI, and indoctrination into our company values.
Throughout the project, GCI's technical manager is responsible for all aspects of the team's output. This includes the quality and consistency of the deliverable(s), the project and functional management necessary for the team, and the real-time calibration of team output with client expectations. This is all part of GCI's Balanced Teams approach, which enables a compliant, efficient output, without the client having to deal with the complexities undertaken to achieve such efficiency.
Additionally, GCI's technical leader will work directly with you to recommend alternative compliant actions where necessary, and provide contingencies for when new developments arise throughout the project. Providing a single point of contact enables GCI to provide the best customer service through our flexibility, responsiveness and accountability. You always know whom to contact and what to expect.
You come to GCI for solutions, not headaches, and that is exactly what we deliver.
---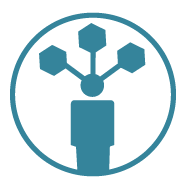 Our process is quite simple, and we execute it flawlessly. Three major arenas make up our method.
Process Validation, Regulatory Compliance and Document Remediation.
Process validation and design verification are scientifically executed using experimental design and statistical methods to ensure the process is stable and capable and the product reliably meets specifications. Remediation of quality records to meet current standards and industry best practices, including gap analyses and compliance planning, can be done from your site or from our site using our secured network. Compliance with FDA and international regulations is achieved by these services, with the addition of audits and training to verify effectiveness of the implemented solutions.