Meet the Engineer: Adrien Nicolas
Welcome to the first post in our "Meet the Engineer" series – a new way to get an in-depth look into the people who make GCI the industry leader for quality and compliance support for medical device companies, as well as an energetic and gratifying place to work. Continue below to find out how Goode Compliance has been a welcoming and rewarding environment for hundreds of engineers thus far.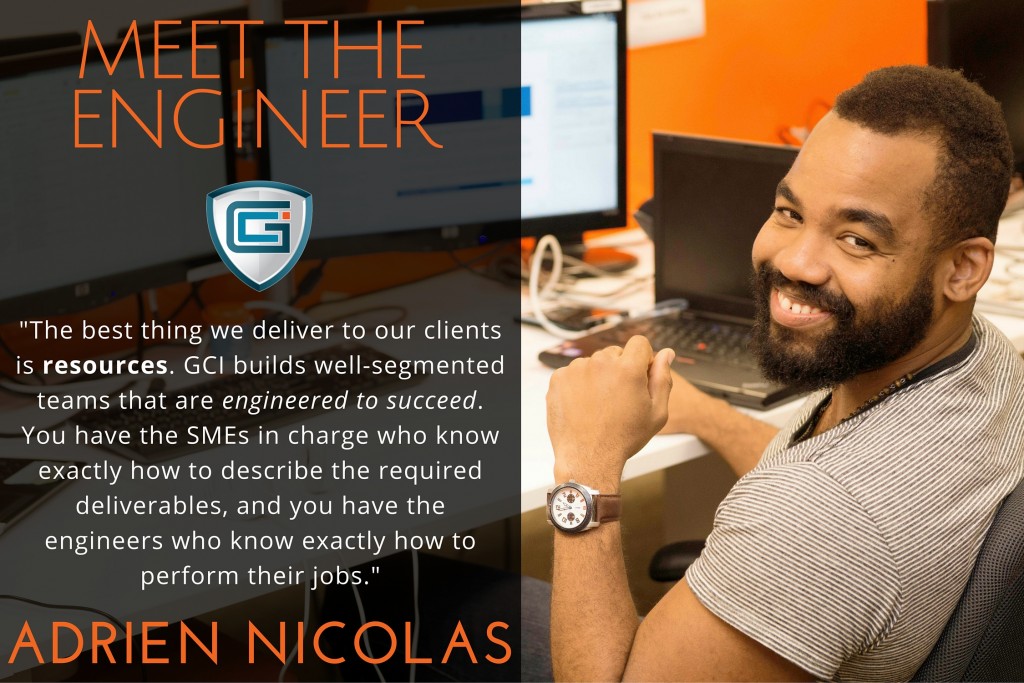 What are you currently working on?
I'm performing Test Method Validations for a large medical device manufacturer in Minneapolis. When I go onsite in the near future, I will be mapping the medical devices themselves and actually writing the types of protocols and reports I previously performed independent reviews on.
What are you most looking forward to when you go onsite?
I'm excited for all of learning opportunities. You get to meet new people and mutually share knowledge of the trade.
Why did you become an engineer?
Growing up I really enjoyed biology, so when I picked up a flyer for biomedical engineering during my brother's college visit to FIU, I knew it was what I had been looking for.
What is your ultimate professional goal?
At some point, I would like to start a business or organization that provides educational and technological opportunities in the medical device field to the Caribbean, focusing on developing the next generation of engineers.
What's your favorite quality of our President, Roberta Goode?
Even though Roberta has an incredibly high degree of professionalism, she is also very warm and welcoming. Regardless of what we talk about, we always end up relating on a personal level.
Most rewarding part of working at GCI:
The relationships that I've built with my coworkers. It's important to be smart and a hard-worker, but you can't take yourself too seriously. This job is very team-oriented, and nurturing these relationships is what leads to success in the long-run.
What is the best thing GCI delivers to its clients?
Resources. GCI builds well-segmented teams that are engineered to succeed. You have the SMEs in charge who know exactly how to describe the required deliverables, and you have the engineers who know exactly how to perform their jobs. GCI is structured on dynamic and effective teamwork. There's hardly a chance we could ever fail.