For over 10 years, global clients have relied on GCI to create and implement proven and successful quality systems strategies.
Concerned about Gaps in Verification and Validation?
We will work with your QA leaders to remediate any gaps in your verifications and validations. Using a risk-based approach that begins with the FMEA, we help your company regain its compliance to industry standards by flushing out records with appropriate engineering and statistical rationales, updating protocols and reports, and when necessary, opening CAPAs and re-executing portions of the V&V. Our goal is to stop the financial bleeding usually associated with remediation activities, and to protect your reputation.

Dreading an impending FDA Audit, Notified Body Audit, or 3rd Party Audit?
Our expert team of tech-savvy engineers will help QA managers remediate discrepancies in your quality system records before an official audit takes place. We're confident in the quality of our work that we'll represent your organization during the audit.
Fearing a 483, Consent Decree, Import Ban, or Warning Letter?
We will work alongside your team to reduce the risk of escalating regulatory actions with corrective strategies to prevent regulatory actions from arising in the first place. Our aim is to get to the root of the problem, verify the effectiveness of the solution, and transfer that knowledge to your staff so it's sustainable.
We will protect your company from the embarrassment of receiving a warning letter, or losing your CE Mark because of legacy documents that haven't been kept up to date. We'll assess your current state against applicable standards and create a structured plan to remediate any gaps, while reducing and ultimately eliminating your concern about potential regulatory action.
With GCI, expect the best to resolve your situation. Contact us today.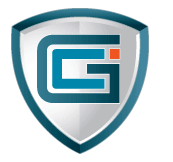 Lorraine M. Hanley


Vice President – Global Regulatory Affairs, Navilyst Medical Inc.

"I have been consistently impressed with the level of knowledge, integrity and commitment shown by GCI. As such, I highly recommend GCI to industry colleagues."