Garbage in? Garbage Out.
At GCI, we have successfully developed and remediated supplier quality programs to restore appropriate controls and ensure product quality.
We use proven methods to improve the quality of received product, and compliance of your supplier management system. We work diligently to ensure that your supplier management system will be compliant with FDA and EU regulations so that you can continue to grow your production volumes while maintaining the quality of your received goods and the vendors who provide them. Regardless of what your supplier quality issue maybe, we are ready to resolve your situation effectively and efficiently.

---
At Goode Compliance International, we understand how much pressure is placed on the Supplier Quality function of the business. It's true that the product cost and quality is largely in your hands to manage effectively or to put it simply, sink. There are several complex components within the healthcare industry, with the ever-changing rules and regulations – it can be overwhelming to manage it all effectively without strong support and trusted guidance.
When working with us at GCI, you will immediately feel at ease knowing that we have the knowledge and experience to tackle every supplier quality issue within your department. We know that every client is different, so after hearing all of your concerns, we will delve into reviewing all aspects of supplier quality to find the core problems, then we'll create a custom plan of attack to correct the issues and fill in the gaps so your business can be back on track, running seamlessly and successfully.
Struggling to keep up with the supplier audit schedule?
We will support your departmental needs by delivering supplier audits within your required timeframe. Our certified auditors are available and ready to help you now.
Failed to maintain consistent supplier records?
GCI has remediated countless supplier records over our history. We will work with you to review company and regulatory requirements, perform an assessment of your current state against those requirements, then remediate all the necessary elements missing from your supplier records. Drawing on our expertise in statistics, process validation, and inspection validation and techniques, we can provide all the aspects necessary for robust, remediated supplier documentation.
Late addressing Supplier-related Corrective Actions?
If addressing your supplier corrective actions (CAPAs or SCARs) is bogging down your team, GCI has the experience necessary to work directly with your suppliers, on your behalf. GCI's experience working through several corporate CAPA and SCAR remediation projects provides for a thorough understanding of root cause investigation, correction, corrective action, preventive action, and verification of effectiveness, thereby actually preventing reoccurrence. After all, nothing is worse than encountering the same issue after much effort has been spent to fix it.
We know that there are several other issues that may arise in the supplier quality department. However, with our unique focus on the medical device industry, we have encountered a vast array of issues, such as:
SCAR
Catsweb
Desktop Audits
In-Person Audits
First Article
Sampling Plans
Gage R&R
ASL
Management Change
Materials Characterization
And many more...
No matter what your problem is, we'll help you find a resolution – quickly, effectively, and at a competitive price.
With GCI, you are in responsible hands. Contact us today.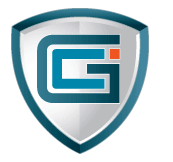 Daniel L. Liberacki


Program Management Office, Orthopedics Medical Device Manufacturer

"GCI, with a high level of professionalism and integrity, ensured their success by achieving its objectives."