Ed Sabin
Former  CFO, Biomet 3i
"Roberta Goode was introduced to our company at a critical time when we needed strategic quality system guidance and hands on support.  Roberta and the Goode consulting team provided immediate assistance and played a key role in leading our company to a best practices state. The GCI team possess' high levels of competency and experience in specific technical areas."

---
Ron Shutt
Former FDA Supervisory Investigator
"I've had the good fortune of working with several of the GCI Associates.  I've consistently been impressed, especially with their energy, dedication, and their displayed knowledge of FDA and global regulatory requirements. Just as important, they exhibit an intuitive ability to predict and accomplish the work the client needs.  GCI is unique in their team-based approach to remediation using young engineers mentored by a senior team leader. The developmental model employed by GCI is sound, solid, and clearly successful!"

---
Brian Ludovico
Certification Officer,  TUV Rheinland of North America, Inc.
"I have known Roberta Goode for over 15 years while working in the medical and regulatory arenas. In that time, I have had the opportunity to worked with her and GCI in her capacities as both a quality manager at a major medical device firm and as the owner of her own consultancy agency.  In both areas, I've found GCI to possess the skills and knowledge required for quality and regulatory systems, while displaying the utmost professionalism.
Undoubtedly, GCI's work in the medical industry has provided the necessary insight into the processes and techniques that are employed by present day consultant customers. In a business that is so greatly dependent upon ethical fortitude, GCI's disposition instills the confidence, trust and security clients will be seeking."

---
Bunty Banerjee
Director Of Operations , Abbott Vascular
"I hired GCI to assist our company in preparing for a key regulatory audit, after reviewing their credentials. They were also highly recommended by a few of my past business associates in other leading medical device companies. After carefully listening to our goals, GCI brought in a team of engineers and auditors who worked diligently and efficiently to meet our requirements. In fact, they substantially exceeded our expectations. GCI performed analysis and audits of all our key suppliers, wrote procedures, protocols and reports for test method validation of our manufacturing processes, executed software validation, and implemented industry best practices within our organization that they had gleaned from their experience with many medical device companies and the FDA. With GCI's impressive knowledge base in supplier quality, product development and process validation, GCI's role quickly expanded to leadership of many elements of the initiative. Their bandwidth to assist us with other initiatives became evident quickly. We also benefited from the speed and agility of a small company that could rapidly adapt to our changing requirements. We subsequently met our regulatory milestones with flying colors, but GCI remains the consulting firm I would select without hesitation for any future quality initiatives."

---
Lorraine M. Hanley
Vice President of Global Regulatory Affairs ,  Navilyst Medical (now AngioDynamics)
"It is my pleasure to recommend Roberta Goode and her team, with whom I have worked since 2005.
My first experience with GCI was from 2005-2008, while Director of Regulatory Affairs at Boston Scientific Corporation. Here GCI assisted us in updating design verification and process validation requirements. This included technical documentation to comply with Japanese Medical Device Regulations.
Later, in early 2008, the company now known as Navilyst Medical, Inc. was divested from Boston Scientific Corp. Again, I hired GCI to assist Navilyst in meeting key regulatory and technical milestones to ensure global compliance.
Since that time, GCI has worked closely with several diverse functional groups within Navilyst: Research Development, Quality Assurance, and Regulatory Affairs to meet a number of industry requirements. GCI performed gap analyses on our products' technical documentation against current horizontal and vertical standards, generated risk management deliverables including design and use FMEAs and hazard analyses, and assisted with audits by EU notified bodies.
As Vice President, Global Regulatory Affairs for Navilyst, I have been consistently impressed with the level of knowledge, integrity and commitment shown by the GCI organization. As such, I have highly recommended GCI to industry colleagues."

---
Karen Heffernan
Director of Quality Assurance,  Boston Scientific Corp
"GCI has worked for Boston Scientific for over six years supporting a number of compliance related programs. The services provided included execution of design verification testing, process validation, test method validation, technical documentation, statistical analysis and CAPA support.
GCI is well skilled at reviewing and understanding the needs of the client and then providing the appropriate skill set and support to meet the program deliverables. GCI provides great leadership and consistently meets the financial and timeliness commitments they make. Additionally, the quality of GCI's deliverables can be considered best practices in the industry as noted in a number of our external audit commentaries.
One of GCI's greatest strengths is that they have a strong understanding of industry requirements and can easily apply those to everyday applications within an organization. GCI is strongly connected to industry working groups associated with regulatory requirements of the Medical Device Industry.This enhances GCI's ability to incorporate those up coming requirements within current activities where necessary.
As a result of our strong relationship and respect, I would strongly recommend GCI for any opportunity within the Medical Device Industry."

---
Daniel L. Liberacki
Program Management Office, Orthopedics Medical Device Manufacturer
"I would like to acknowledge the high level of professionalism and integrity of GCI's services and deliverables. The GCI business model (using teams consisting of mostly young do-er engineers, supported by senior team leaders) exceeded expectations of timeliness and expertise in their quality of work in a cost efficient manner. Their success in collaborating with the Client's team, while ensuring knowledge transfer along the way, helped support a large regulatory enforcement program achieve its objectives."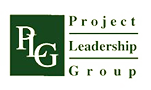 ---
Brian Cataldo
Sr. Project Manager, Haemonetics
"Goode Compliance International has been an outstanding resource in our medical device manufacturing location transfer. The personalized attention given to us by GCI allowed us to find the perfect fit for the job. The young engineer helping us with the project came well prepared with the right set of skills that allowed him to hit the ground running and make significant contributions immediately while staying within our budget. GCI has been a pleasure to work with!"

---
Luis Gustavo Lopes
Quality and Regulatory Manager, Visionare, LLC.
"I really appreciate GCI's commitment and dedication. Thank you so much."

*Non-GCI logos and trademarks are copyright to their respective owners.